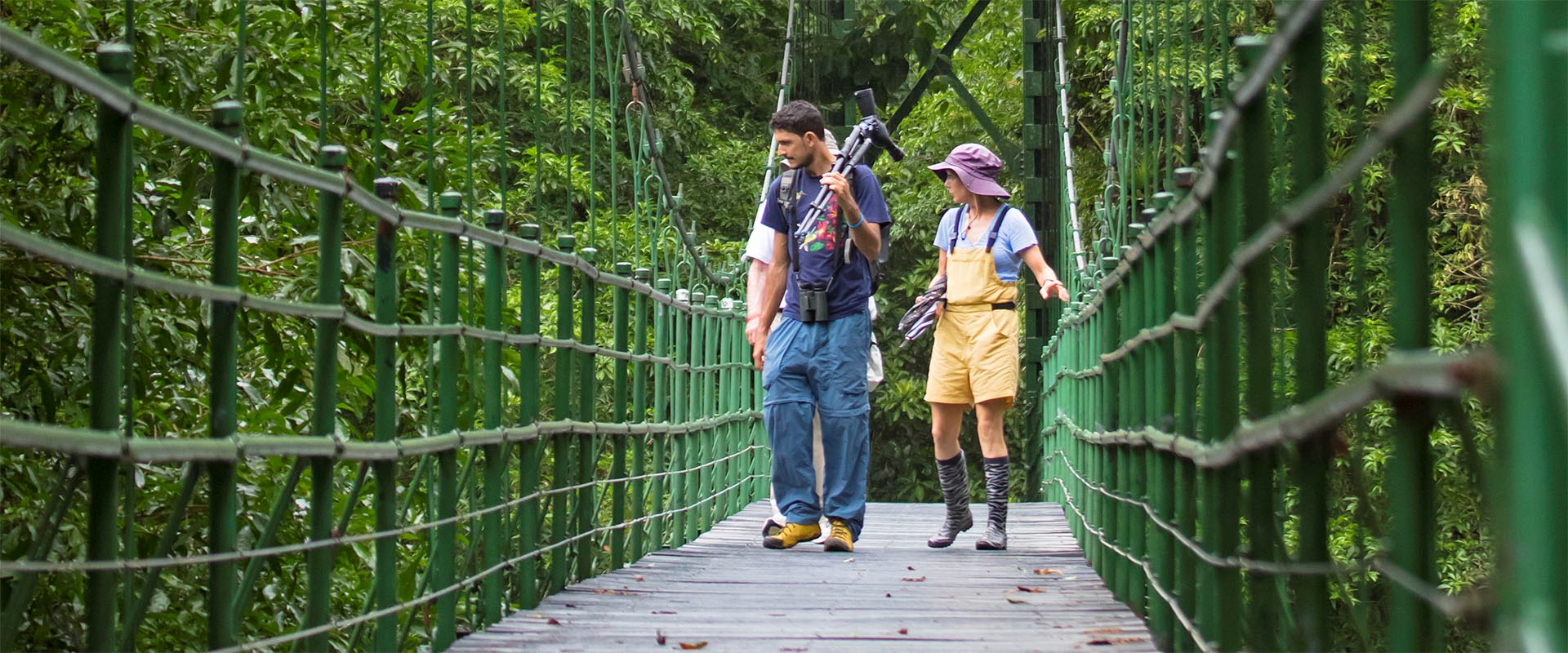 Why We Enjoy Costa Rica
- And why you should travel with us
• The smell of freshly ground Costa Rican coffee filtered the traditional way to start the day at a smart boutique lodge.
• Passionate and knowledgeable guides at every turn; but better still having your own private guide.
• Quiet walks on Pacific beaches.
• The serendipity of spotting wildlife, a tamandua browsing in a tree, a tayra rushing across the road just in front of us, dancing red-capped manakins at a lek, pan-tropical spotted dolphins feeding beside the boat.
• Actually enjoying gallo pinto (beans & rice) for breakfast! Excellent steaks for lunch and fantastic fresh caught raw wahoo and tuna.
• And of course more wildlife from butterflies to whales, glass frogs to jabiru storks, sloths to cheeky baby coatis.
• Our extensive knowledge from the Caribbean to the Pacific coast, from the Nicaraguan border to the border with Panama, from beach to the moutain tops, wetlands to cloudforests, you can be sure we have travelled throughout the country finding wildlife gems, exciting adventures and some great little lodges.
• Our trip ideas on this page have been carefully thought through based on our own experiences and they make great itineraries whether you are a bird watcher, outdoor enthusiast or nature & beach traveller.
Now enjoy browsing our Costa Rica holidays or contact us for expert advice.